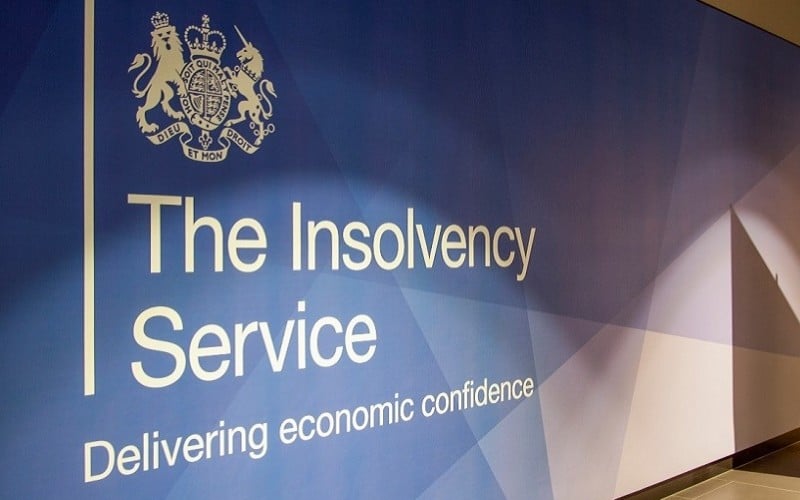 In Crypto: Shutting Down Suspected UK Cryptocurrency Scam Companies
Cryptocurrency
Cryptocurrency companies Micasa WW Ltd and Remultex Ltd have been liquidated by the High Court in the public interest.
The Official Receiver has been appointed liquidator of the Birmingham companies.
An Insolvency Service investigation found that Micasa saw around £1.3million flow through its accounts from February 2019, when it started operating, until December 2020.
The company had been identified as potentially involved in a cryptocurrency scam, although a lack of accounting records meant it was not possible to verify whether its activity was a legitimate business activity.
Investigators identified she had been granted a £50,000 bounce-back loan, although there was also no evidence the company was eligible under the scheme's rules.
Almost all of the BBL was transferred to Remultex Ltd, which appears to have started trading in December 2019. Remultex was also given its own BBL of £30,000, although that was also not possible for investigators to confirm that the company was entitled to the BBL.
In addition to the Bounce Back Loan funds received from Micasa, Remultex received payments from three other companies, totaling almost £250,000 in December 2020. Almost all of this was withdrawn from the business in cash.
As with Micasa, there were no accounting records to explain Remultex's transactions.
Given that the two companies were trading with a lack of commercial probity and had taken public funds to which they may not have been entitled, Judge Woodward sitting in the Manchester High Court agreed that closing the companies was within the public interest.
Within the framework of his attributions, the Officer-receiver-liquidator will endeavor to recover and realize the assets of the company in order to make restitutions to the creditors.
"These companies did not operate transparently and did not keep proper accounting records," said David Hope, chief investigator for the insolvency service.
"There is no evidence that they were entitled to taxpayer money through the Bounce Back Loan program, and it is likely that Micasa was funneling funds as part of a cryptocurrency scam. "
What happens to your crypto when you die?
Cryptocurrency Shorts
PROOF, a private community behind the Moonbirds non-fungible token collection, raised $50 million in a Series A funding round led by a16z and featuring Seven Seven Six, True Ventures, Collab+ Currency, Flamingo DAO, SV Angel and VaynerFund. It also plans to move its collection completely "on-chain," with images entirely contained within the underlying smart contract; most NFTs are tokens that point to where images are stored off-chain.
Seven Seven Six, led by Reddit co-founder Alexis Ohanian, plans to raise $177.6 million for a new fund that will invest in early Web3 startups and cryptocurrencies.
The Solana-based Clockwork Network has raised $4 million in seed funding to create a framework to decentralize autonomous tasks. The round was led by Multicoin Capital and Asymmetric, with participation from Solana Ventures.
A report by bot protection software company Jigger claims that 40% of the playerbase of Web3 games are bots – 20,000 out of 60 games – as companies look to boost their valuations.
Paraguay's President Mario Abdo Benítez has vetoed a bill to recognize cryptocurrency mining as an industrial activity. It was shut down due to the high electricity consumption of mining.
According to data from StockApps.com, almost $700 million worth of stolen crypto has been recovered since January.
Melbourne sisters Manivel Thevamanogari and Gangadory Thevamanogari received A$10.5 million by mistake from crypto exchange Crypto.com. An employee allegedly typed an account number into the payment section when issuing a 100 AUD refund. Manivel spent A$1.35million on the funds for a five-bedroom luxury home but has now been ordered to sell it and return the remaining funds by a court.
Cloud hosting managed by eukhost: everything you need to know
Crypto prices
The aggregate market capitalization of the 20,800 coins is $995 billion at the time of writing (7am UK), an increase of 0.2% in the last 24 hours.
Market leader Bitcoin – the original cryptocurrency created by the mysterious Satoshi Nakamoto – is down slightly to around $20,350. BTC is down 5% from a week ago.
Ethereum, the second most valuable crypto coin — created as a decentralized network for smart contracts on the blockchain — gained 1% to $1,600. ETH is down 2% in a week.
Binance Coin is a cryptocurrency created by popular crypto exchange Binance to help its goal of becoming the infrastructure service provider for the entire blockchain ecosystem. Its BNB token remained at $289, leaving it down 3% over seven days.
Ripple's XRP token, a payment settlement asset exchange and remittance system, acts as a bridge for transfers between other currencies. XRP edged up 33.3c, with the price down 3% from seven days ago.
Cardano is an open-source network facilitating dApps that sees itself as an updated version of Ethereum. Its ADA token, designed to allow owners to participate in the operation of the network, climbed 2% to 46c and is up 1% in a week.
Solana is a blockchain designed to make decentralized finance accessible at scale – and capable of processing 50,000 transactions per second. Its SOL token rose slightly to $32.58 and is 7% lower than its price a week ago.
The Meme DOGE coin was created as a satire on the hype surrounding cryptocurrencies, but is now a major player in the space. DOGE fell 1% to 6.3c and is down 7% over seven days.

Polkadot was founded by the Swiss-based Web3 Foundation as an open-source project to develop a decentralized web. Its DOT token, which aims to securely connect blockchains, fell 1% to $7.25 and is down 4% from its price a week ago.
Polygon aims to securely connect blockchains as a kind of decentralized internet. Its MATIC token gained 1% to close at 84c, while it is up 3% in a week.
Avalanche is a lightning-fast auditable platform for institutions, businesses, and governments. Its AVAX token fell 2% to $19.76 and is down 15% in a week.
To see how the valuations of major coins have changed lately – and for a roundup of recent developments in cryptocurrency news – click here.
For valuations of the top 100 coins by market cap in US dollars, plus 24-hour price changes, see below.
.

#Crypto #Shutting #Suspected #Cryptocurrency #Scam #Companies